Japanese anime Sword art Online has inspired many anime shows that deal with Massive Multiplayer Role-Playing Game (MMORPG). This unique genre jumped boundaries and started animation series in other countries as well.
The King's Avatar (also known as Quanzhi Gaoshou) is also one such donghua series. The Chinese animation is known as Donghua. The first season of The King's Avatar was released as ONA (Original Net Animation) by Chinese Internet giant Tencent.
When the first season aired in summer 2017 no one expected it become such a huge hit. The King's Avatar Season 1 became a blockbuster not only in china but in other countries as well. Tencent reported that 10 million subscribers in china alone streamed the first season.
Excited from the success of show Tencent announced the second season immediately. This was later confirmed by G. CMay Animation & Films studio that produced the first season. In summer 2018 the fans were gifted three more episodes of The King's Avatar thereby marking the premiere of Quanzhi Gaoshou Season 2.
However, Tencent released only three episode thus leaving fans puzzled about the future of the series. Tencent cleared the air with a statement that the Season 2 is undergoing production and it will be available for online streaming by July 2019.
However, July has passed and we have still not got our share of The King's avatar Season 2. The G. CMay animation & films twitted on 31 July that the show is pushed back until a further notice. Upon receiving a comment regarding the exact release date of the show, G .CMay stated that The King's Avatar Season 2 is inevitable and they are working on it so that they stream it as soon as possible.
The King's Avatar Season 1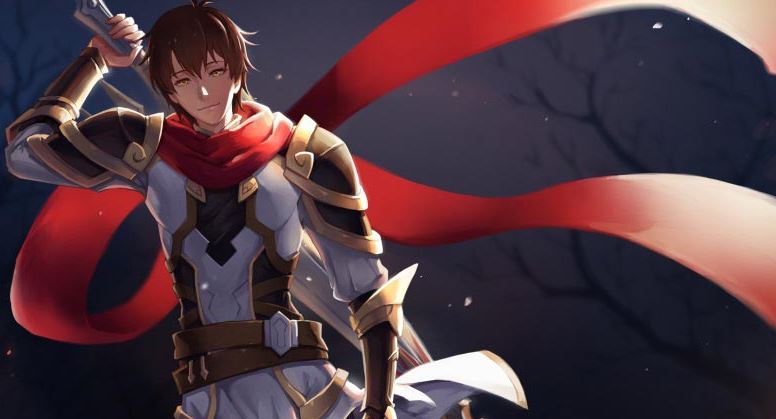 We can stay hopeful until further notice. Many online forums and websites are speculating a late 2019 or an early 2020 release date. There are also multiple theories about how the show will proceed in Season 2. Here we will discuss everything about The King's Avatar.
The King's Avatar Plot
Quanzhi Gaoshou follows the concept similar to Sword Art Online and No game No Life. We are introduced to Ye Xiu who is a video game loving teen. Ye Xiu is addicted to Online MMORPG Glory, of which he has won 3 consecutive seasons. Apart from this Ye Xiu holds multiple records in the game ranging from One Shot One Kill to Best Team partner and best Team Leader.
Ye Xiu is leader of Team Excellent Era. Even though, his team is winning consecutive seasons yet the players face economic problems due to lack of sponsorship. Team Excellent Era has received multiple offers for sponsorship but Ye Xiu rejected all of them citing his rules as the main reason.
This frustrates the team members and they help Ye Xiu's rivals in overthrowing him from the team. Other players also feel relieved as they were no match to Ye Xiu's online gaming skills.
Depressesed Ye Xiu leaves Glory and start working at a local internet café. He makes new friends in Chen Guo (owner of the Happy Café) and Tang Rou (Waitress of Happy Café). One day he learns that Glory has launched its tenth season with new rules and certain changes in the gameplay.
Ye Xiu finds it hard to control his inner player and he decide to enter the game with a new identity Lord Grim.
As Ye Xiu was playing after some time so he was unable to relive his past self but with the help of Chen and Tang he once again dominates Glory. This surprises many other players who wonder about the true identity of Lord Grimm.
Chen is also an excellent Glory player. She joins Lord Grim and together they form the team Happy. Tang becomes the third player of the team. Even though she has no experience in gaming world but her fast fingers helps him to gain quick control and overpower bots & inexperienced players.
The King's Avatar Season 2 Premiere Date
So in Season 1 we saw the peak of Professional Player Ye Xiu followed by a bitter betrayal and then the rise of Lord Grimm.
Those who are fans of esports anime should not expect this animation series to focus much on it. This is because the animation series focused more on character development and keeping it real.
But if you are looking for tricky twists or suspense thriller then The King's Avatar has not much to offer. Nonetheless, The King's Avatar is one of the best anime show ever produced in China. We are hooked for a second season update and as soon as we receive any we will update this page.
Meanwhile you can subscribe to our newsletter to get direct update about The King's Avatar season 2 to your inbox.